Bangladesh-The land of beauty
Bangladesh- The land of Beauty:
Bangladesh is a country which is located on the Indian subcontinent in South Asia. Certainly, Bangladesh the land of beauty that gained independence in 1971 and the following year it enacted its constitution. Bangladesh is called a riverine country and its geography consists of deltaic plans fed by huge network of mountains and rivers such as the Karatoya-Atrai and the Surma-Meghna and that eventually make the way into the Ganges Delta.
Surprisingly, There are approximately 300 active rivers, wetlands, tributaries and freshwater swamp forests as well as more than islands along the Bay of Bengal. Bangladesh offers the visitors many coveted attractions to explore the country, such as its 48 protected areas (reefs, ruins, game reserves, sanctuaries, eco parks and bioreserves), 58 museums of national significance and 17 national parks and 3 UNESCO World Heritage Sites (with 5 additional sites nominated).
Explore the Beauty of Bangladesh
National Slogan: "Joy Bangla" or "Victory to Bengal"
Formation: Declaration of State Sovereignty (1971)
Location: South Asia
National Anthem: "Amar Sonar Bangla"
Official Language: Bangla
Nationality: Bangladeshi
Capital and Largest City: Dhaka
Cities: Dhaka, Chittagong, Comilla, Rajshahi, Barisal, Khulna, Dinajput, Sylhet, Rangpur
Government: Unitary Parliamentary Constitutional Republic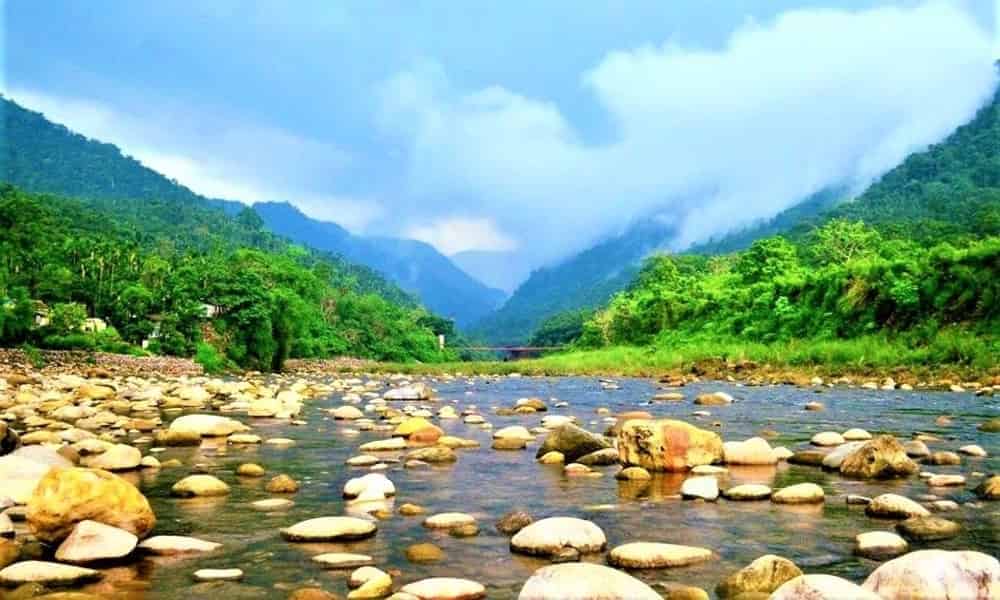 Major Religions: Islam (89.5%), Hinduism (8.5%), Buddhism (1%), Christianity(1%)
Population: 161,500,000 (2018 est.)
National Colors: Green and Red
National Dress: Sari (female) and Kurta (male)
National Symbols: Royal Bengal Tiger (animal), The Mango (tree), The Shapla (flower)
National Sport: Kabadi
Life expectancy: 70.4 years (males) and 73.9 years (females); 72 years of age (overall)
Largest Ethnic Groups: Bengali (98%) and 12 additional ethnic groups
Area: 147,500Km² (56,900mi²), 6.4% water°C (53°F)
Climate: December (Winter begins)
Highest Point: Saka Haphong-Mowdok Taung=1,050m (3445ft)
Lowest Point: Bay of Bengal (sea level)
Longest River: Karatoya-Atrai-Gurgumari-Hursagar, length 615km (383mi)
Deepest Lake: Bogakain Lake153m(502ft)
Geographic Coordinates: 23.685° N 90.3563° E
Currency: Bangladeshi Taka (BDT); symbol (৳)
Largest Lake: Kaptai Lake 11,122Km² (4,293 Sq mi)
Calling Code: +880
Driving Side: Left
Time Zone: Greenwich Mean Time (UTC+6)
Internet TLD: .bd
Find out more about bangladesh: