Top 10 romantic place in Chittagong in 2023:
Romantic places are very attractive for spending quality times. Here, you can find the list of top 10 romantic place in Chittagong City. Chattogram is much more updated with the latest facilities than before. There are many beautiful places in Chittagong in 2023. Chattogram is famous for seashore, natural beauty, and for the hill areas. Its green hills and forests, broad sandy beaches and cool climate always attract people. There are many sea beaches and lakes in Chittagong Division. In this article, you will find many nice places in Chittagong City. Find the top 10 romantic place in Chittagong in 2023 below:
Cox's Bazar is one of the famous places in Chittagong. It's very popular for its very long, sandy beachfront, and its natural beauty. Surprisingly, it is the longest sea beach in the world. Cox's Bazar is one of the most striking tourist spots in Chittagong. It is a honeymoon place for newly married couple. Local people and foreign tourists come here to spend their leisure period in Cox's Bazaar. During winter season, Cox's Bazar sea beach becomes congested. Especially, it is hard to get accommodation in the hotels.
Having the longest sea beach, Cox's Bazar is the most beautiful place in Chittagong city. The natural views of the setting-sun behind the waves of the sea is fascinating. The beach at high tide is 200 meters wide and low tide is 400 meters wide on average. Remember, quicksand is danger. So, it is in the list of top 10 romantic place in Chittagong in 2023.
Sajek Valley is an amazing tourist spot in Rangamati. Its location is at Sajek union, Baghaichhari Upazila. It is near the Mizoram border boundary in Rangamati. Moreover, it is 1,476 feet above sea level. Sajek valley is familiar as the Queen of Hills. Generally, it is the name of a river which differentiates Bangladesh from India. The river flows into the Karnafuli River. The natural view of the slow movement of clouds touching the mountains is attracting. You should visit this beautiful place in Chittagong. Indeed, it's a good place in the ranking of top 10 romantic place in Chittagong. Besides, there is another place near Sajek. Its name is Kanlak mountain which is popular for its orange orchard. People make the most houses with bamboo. The ethnic minorities on the Sajek valley are Marma, Chakma, Lushai, Tripura, Pankua. The fascinations of the spot are sunset, morning, evening, and night.
Tourists can buy indigenous peoples handmade products from markets and local shops. However, roads seem to be big snake spirals on the hills. In general, people are Buddhist and others are Christian. Bangladesh army established a new road called Ruilui Para. Traveler need to take permission from the army camp on the way. Indeed, Bangladesh army is very friendly and cooperative. Currently, the mobile network is available in Sajek Valley. Note that, it is almost 62 km from Khagrachhari. Main transportation of Sajek Valley is Chander Gari. It is the best place in Chittagong among the top 10 romantic place in Chittagong in 2023.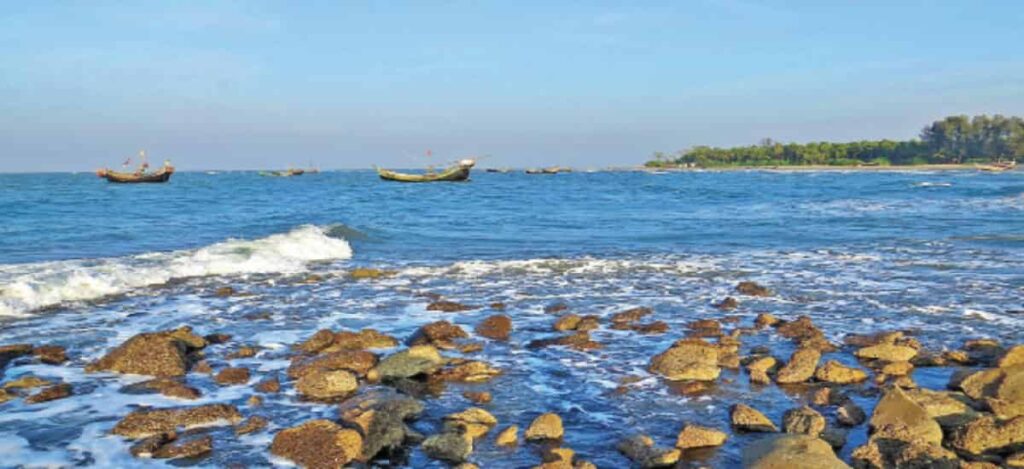 St. Martin's Island is a tiny island of 36 km2 in the northeastern part of the Bay of Bengal. It is almost 9 km south of the tip of the Cox's Bazar-Teknaf peninsula. Besides, there is a little adjoining island called Chera Dwip. It is about 8 kilometers from Myanmar, in Naf River. However, it is the only one coral island in whole Bangladesh. Generally, the local name of the island is "Narikel jinjira" which means 'Coconut Island'. Besides, people call it "Daruchini Dwip" which means "Cinnamon island". In general, most of the island's almost 3,700 inhabitants live here. Moreover, the staple crops are coconut and rice. Between October and April, the fishermen bring their caught fishes. However, imports of meat, chicken, and other foods come in from Bangladesh and Myanmar.
During the rainy season the inhabitants have no scope to go to the Teknaf. Their life can become dangerous during this period. People made the roads well-planned with concrete. Since the hurricane in 1991, there is no electricity supply from the national grid. All the hotels run generators until 11 PM, which is not allowed whole night. Therefore, they rely on solar power rest of the time. The island is all about sun, sea, palm trees, and coconut. Surely, St. Martin's Island is the most beautiful place in Chittagong Division. However, people take a lot of efforts to preserve many endangered species in the island. St. Martin's Island is really well-known places to visit in Chittagong in 2023. So, it is in the ranking of top 10 romantic place in Chittagong.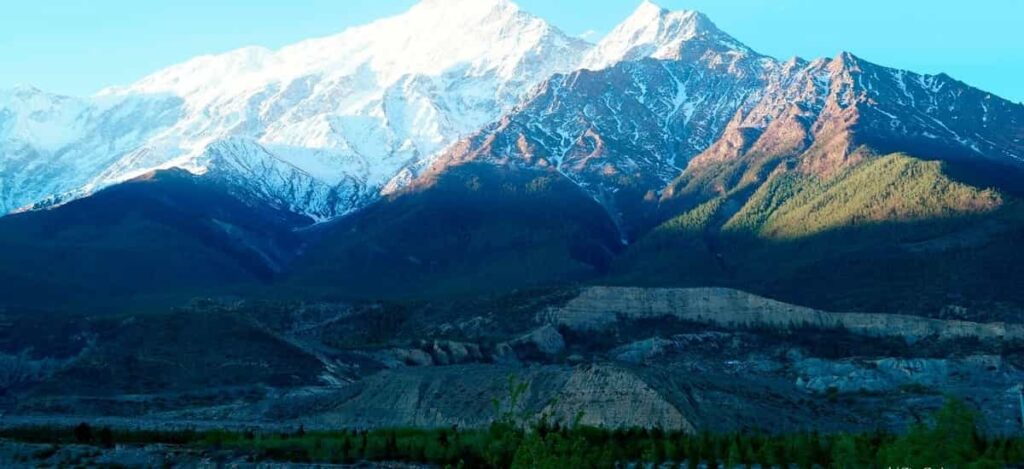 Nilgiri hill is an outstanding natural beauty in Chittagong. The nature is very calm for enjoying the honeymoon. Moreover, it forms the part of the western Ghats in western Tamil Nadu, India. Peaks are above 6,600 ft, the highest peak in Chittagong. Moyar River separated the Nilgiri Hills from the Karnataka Plateau. Moreover, there are 3 national parks border portions of there. Mudumalai National Park lies in the northern part. Karnataka, Kerala, and Tamil Nadu meet here. Mukurthi National Park lies in the southwest part covering an area of 78.5 km in Kerala. Silent Valley National Park lies near to the south. Besides, Kolakambai Fall is the highest waterfall. It has an unbroken fall of 400 ft. Just beside, there is Halashana falls. The second highest is Catherine Falls nearly Kotagiri 250 ft.
There are also Flora and fauna. Over 2,700 species of plants, algae, 170 species of fern allies, mosses, and fungi are present in the Nilgiris. In addition, it is also home to mammals like Chital deer, Bengal tiger, the Indian elephant. Also, Sloth bear, Indian leopard, Sambar deer. The King cobra, Indian python, and Mugger crocodile also found here. Moreover, the birds also found here like Indian peacock, Nilgiri flycatcher. Also, Nilgiri laughing thrush, Great hornbill and Malabar gray hornbill. Nilgiri Mountains is the best romantic place in Chittagong for passing sweet moment. Indeed, Nilgiri Mountains is a very famous place in Chittagong. So, it is in 4th position in the list of top 10 romantic place in Chittagong in 2023.
Inani Beach is an 18-kilometre-long sea beach in Ukhia Upazila of Cox's Bazar City. Moreover, it has a lot of sharp coral stones. In summer or rainy seasons these coral stones look black and green. This beach is the most beautiful place in Chittagong city in 2023 for its waves. Indeed, it is the best place in Chittagong for a honeymoon couple. As a honeymoon place the popularity of the place has increased. Pathorkhani location is in Jaliapalong. Almost all tourists love to take a snapshot. Inani beach can be a suitable place in Chittagong if you want a quiet moment from the city.
When you feel relaxed, the corals spread among pristine and the sights will calm and serene. Besides, the sound comes out from the sea will soothe your soul. It is almost 32 km away from Cox's Bazar. But, you can take a taxi or the private car to enjoy the beautiful scenarios on the way. It is the 5th most beautiful place in the list of top 10 romantic place in Chittagong.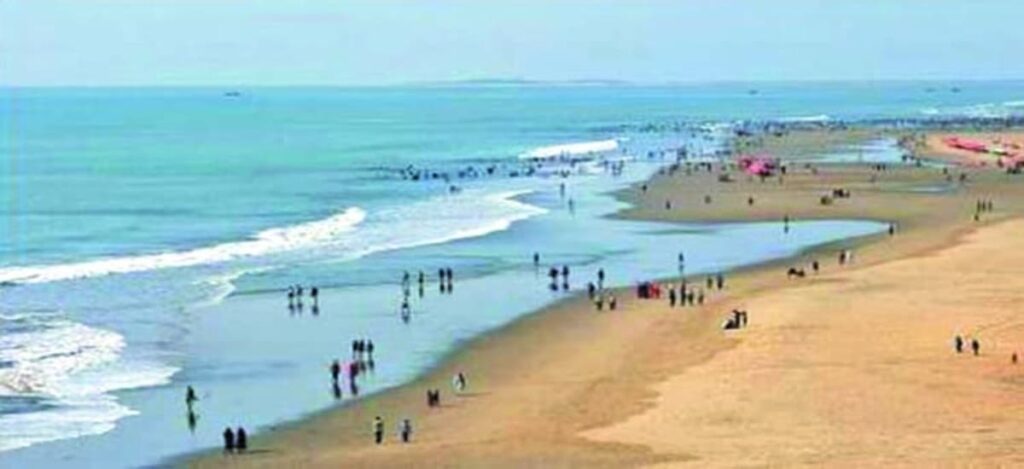 If you are looking for Chittagong famous place, then Patenga Sea Beach is the top place. This place is familiar as "Mini Version of Cox's Bazar". Patenga is a sea beach of the Bay of Bengal. Its location is 14 kilometers south from Chattogram. Moreover, it's close to the Bangladesh Naval Academy. Also, Patenga Sea Beach is close to the mouth of the Karnaphuli River. It is built with concrete walls and large stones. Most foreigners and local people come there because it is popular for stunning sunsets and sunrises. Patenga is an excellent, and renowned place in Chittagong for tourist. At present, alcohol peddling is very common here.
Sellers from the city come to sell their ice creams, cold drinks,and food to the hundreds of visitors. Surely, Patenga is the top place in Chittagong for delicious mouth-watering sea foods. Besides, it has a wonderful cool atmosphere in the evening. People come to enjoy the soothing wind and wave. Patenga Sea beach is lined with massive shady palm trees, and fishing boats. It is one of the major attractions of Chittagong. Indeed, it is very famous place for the tourists and local people. It is the top tourist destination in Chittagong in 2023.
Foy's Lake is a man-made lake in Chittagong City. Its establishment date is 1924. Note that, it occupies almost 320 acres of land. The intention of creating this lake was to provide water to the residents of the railway colony. Moreover, people name it after Mr. Foy, who was a Railway engineer. Pahartali was a railway area containing a yard, workshop, and shed. At Foy's Lake Amusement Park, there are a carriage workshop, loco shed, diesel workshop. Also, there are laboratories, stores, electric workshop, school. A great number of railway employees live in the colony. Besides, it is a great, comfy, and cozy place of joy and pleasure for children. Moreover, there is also a zoo in this Foy's Lake Amusement Park. That artificial park has turned into a great attraction and fascination for tourists. It is in 7th number in top 10 romantic place in Chittagong in 2023.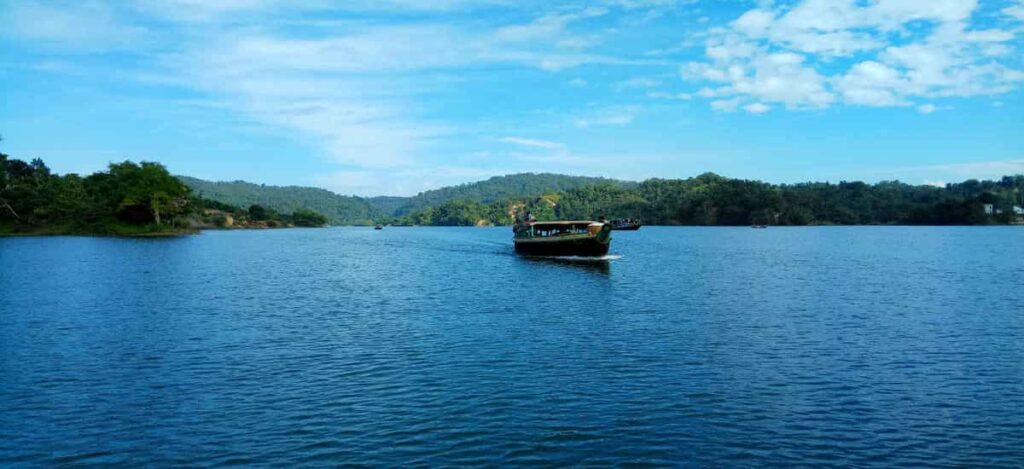 Kaptai Lake is the largest lake in Chittagong. Its location is in the Kaptai Upazila under Rangamati District of Chittagong City. However, the Kaptai Lake's average depth is 100 feet and the highest depth is 490 feet. The land that went underwater as a result of the dam construction was almost 45% of the total arable land in the area. Along with that, 29 square miles of the Government forest. Also, 234 square miles of other forests land went underwater. About 18,000 families lost their home. Besides, the palace of the king of the Chakmas was also flooded and presently is underwater. Afterwards, 54,000 acres of farmland in the Rangamati District went underwater. And then created the Kaptai lake.
Rangamati is the most popular destination in Chittagong in 2023. You can come to enjoy the natural beauty of Kaptai Lake in Chittagong. Undoubtbly beautiful, serene, calm, and a boat trip is a fantastic way to spend a day out here. Kaptai Lake is a manmade largest lake in south-eastern Bangladesh. It is the 8th ranking place in the list of top 10 romantic place in Chittagong.
Bhatiari lake is a very romantic place in Chittagong. Its location is at Bhatiari Union in Sitakunda, Chittagong. It is very familiar for tourism spot in Chittagong. However, several lakes and mountains surround it. Besides, the beautiful area in Bhatiary is under control of Bangladesh Army. Indeed, Bhatiari is famous for its natural environment and hills. People gather in the afternoon to see the sunset from the top of the beautiful mountains. The Hathazari-Bhatiary links road connects Bhatiary to Rangamati or Khagrachari. Moreover, there is also a golf club here. The lake has got a wonderful natural views of hills.
It is extremely an amazing place and it looks gorgeous at the sunset. It takes almost 20 minutes to reach Bhatiary Lake from BMA Gate. There is a restaurant. People call it as 'Sunset Point'. Small downside lake, distant hills, army camps, and golf green are great pleasure for the tourists. Bhatiari lake is in 9th position in the list of top 10 romantic place in Chittagong in 2023.
#10 Guliakhali Sea Beach:
Guliakhali sea beach is a top romantic place in Chittagong. Local people and tourists call it as Muradpur beach. The beach is full of greenery that makes it special, peaceful, attracting. Moreover, its location is 5 kilometers away from sitakunda bazar at Muradpur, Chittagong. From artistic, structural, and natural views very different from other beach. Canow breathing around the canal flowing through the Forest. Its environment is totally like the Swamp Forest as well as the mangrove forest. Moreover, the green carpet of wide grass across the beach made it bigger than other beaches. Besides, there is unique position of waves birds and wind mates on this beach. Guliakhali sea beach is the top place in Chittagong for its unique features. It is the 10th number romantic place among the top 10 romantic place in Chittagong in 2023.