Top 10 Band in Bangladesh in 2023
Bangladeshi music bands are well popular in the world. Generally, young people are the listener of band songs. Most of the band perform home. But some bands also perform in abroad. Here is the list of top 10 band in Bangladesh in 2023. They play heavy metal, Alternative Rock, Soft rock, Hard rock. Music is a very important sector in Bangladesh. It is a part and parcel of our life. Check the ranking of best music bands in Bangladesh below:
List of Top 10 Band in BD
Artcell launched entertaining Bangladesh, in October in 1999. This band is very famous amidst in Kolkata. The journey of this brand started through George Lincoln D'Costa guitar and vocal. Besides, Ershad Zaman Lead guitar and vocals, Shaju in drums. Also included Faisal in lead guitar, Cezanne in the bass. Undoubtedly, this brand is a progressive metal band. Artcell is one of the leading bands of the Bangladeshi band list in 2023. Since 1999, they have released only four studio albums. Besides, they have appeared in some mixed albums. At present, they are the most popular band in Bangladesh. They released albums named "Onno Shomoy" (2002) and "Oniket Prantor" (2006). One of their most popular song is "Oniket Prantor". Its length is almost 17 minutes. Moreover, other popular and famous songs are "Ei Bidaye", "Dukkho Bilash", "Dhushor Shomoy".
Also, "Obosh Onuvutir Deyal", "Ei Brishti Veja Raate", "Amar Poth Chola" are popular. Indeed, it is the top music band in Bangladesh in 2023. However, Artcell is the perfect definition of progressive metal. Mdramatic guitar solos are the main fascination of this band. Besides, the lyrics with vocal pitches along with harmonic bass notes are outstanding. Artcell got the best Bangladeshi band name list guitarist Ershad. Their music is so innovative and creative. They are creating a great number of lyrics & tunes that are so marvelous. Surely, they are the best METAL band in bd band list. Artcell has many outstanding music videos. They have some hit songs in 2023. The Labels of this band is G-Series. It is in 1st position in the ranking of top 10 band in Bangladesh in 2023.
"Aurthohin" is active band since 1998. The band's one of the main faces is Saidus Sumon. He is familiar as "Bass Baba". Moreover, people consider him as the best bassist of Bangladesh. Raef Al Hasan Rafa was also a member of Aurthohin. He is one of the famous musicians in Bangladesh. The most popular songs of this band are "Epitaph", "Chaitei Paro", "Anmone". Moreover, "Nikrishto", "Odvut Shei Cheleti". They released many albums. Aurthohin Bass-Baba is the number 1 bassist in Bangladesh all band. Most importantly, he is the number 5 bassists in the world. Aurthohin is a Bangladeshi hard rock band. It is also a metal band formed in 1998. They are popular for their mix of melodic acoustic and heavy metal numbers in their albums. Although, Aurthohin formed as a rock band, they experimented progressive and groove metal. Indeed, Aurthohin is the best band in Bangladesh in 2023.
After singing with G-series, they released their studio album (Three-Dimensional) in 2000. The following album (Evolution) released in 2001. People reviewed it more and thus gained more success. The band released many popular hit songs in Bangladesh." (That Weird Boy)"," (My Reflections)" are the popular songs of this band. Their most successful album (Unfinished II) released in 2011. Sound drawn from a variety of musical influences. They have also won many awards especially from Channel I. Besides, Aurthohin achieved Citycell's best band in 2008 and 2011 respectively. It is in the 2nd position in the ranking of Bangladeshi band list.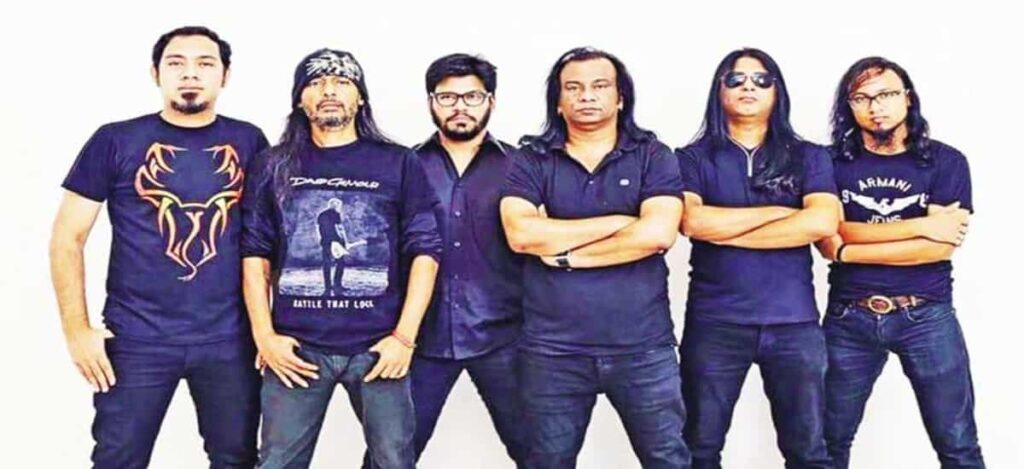 Warfaze is another popular top band in Bangladesh in 2023. They are familiar as the "Pioneer Heavy Metal Band of Bangladesh". Warfaze started their journey in 1984. Guitarist Ibrahim Ahmed Kamal formed Hard Rock band Warfaze. Moreover, they released many popular albums till now. They released seven studio albums and one compilation album. Note that, Warfaze's most-viewed song is "Purnota". Some other remarkable songs of this band are "Joto Dure", "Tomake". Since 1991, they started to cover Bangla song. Before that, they sang an English song. Moreover, they released mixed albums. Besides, it has experimented with various sub-genres of hard rock and heavy metal. They adapted the styles of fast arpeggios, sweep picking, neoclassical metal.
The band has been consistently cited as an inspiration. Most active heavy metal artists of the band used to play cover versions of bands. Such as Iron Maiden, Deep Purple, Whitesnake, and Dokken. Indeed, it is a unique band among the Bangladeshi band name list. However, their records Labels are G-Series, Sargam, Ektaar Music Ltd. It is the 3rd number band among the top 10 band in Bangladesh.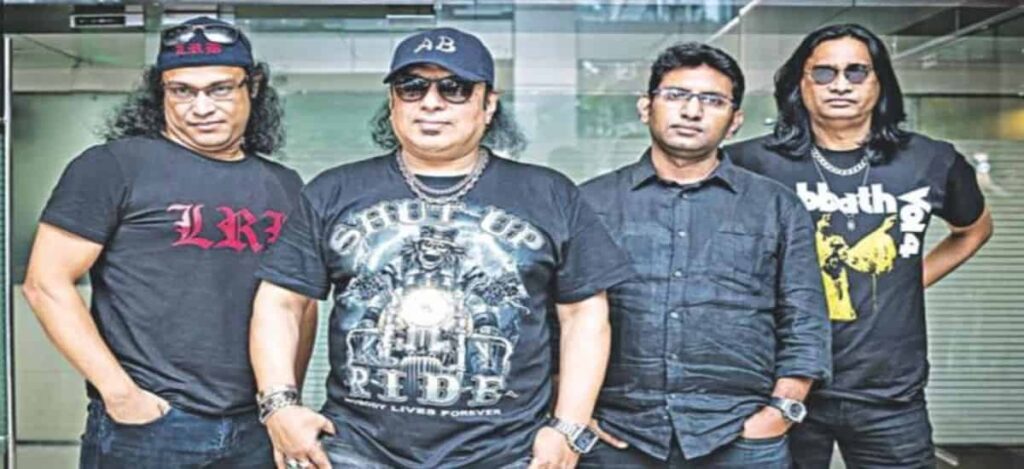 LRB is in the 4th position in the top bd band list in 2023. Ayub Bacchu is the founder of the band. Surely, he is one of the famous guitarists among the Bangladeshi band list. Moreover, he is the number 3 guitarists of BD band list. They perform Hard rock, Alternative Rock, and Soft rock. The establishment of LRB is in 1991. They released their first double album in 1992. They have more than 13 albums. LRB is familiar with the name "Love Runs Blind". You know, there are many bands in Bangladesh. Therein, the LRB is the top music band in Bangladesh. However, they have also appeared in numerous mixed album. Their 3rd album is "(Happiness)" (1993). It helped them to get more commercial success.
Therefore, their popularity continued. Afterwards, they have many hit albums like" (Yet)" (1994)," (In the Sleeping City)" (1995). In 1996, LRB released "Ferari Mon" which was the first live album in Bangladesh all band. LRB is the only Bangladeshi band to perform in the New York. Furthermore, the LRB is one of the most influential rock bands of Bangladesh. A great number of respects they achieved. They have won six Meril Prothom Alo and Citycell-Channel I Music Awards. However, it has performed over 1,000 gigs. Included extensive performances in Bangladesh, Asia, Europe, as well as the United States. In 1997, their first show occured in India at Jadavpur University.
| Albums | Year |
| --- | --- |
| L.R.B 1 and 2 double disc | |
| | |
| | |
| | |
| | |
| | |
| | |
| | |
| | |
| | |
| | |
| | |
| | |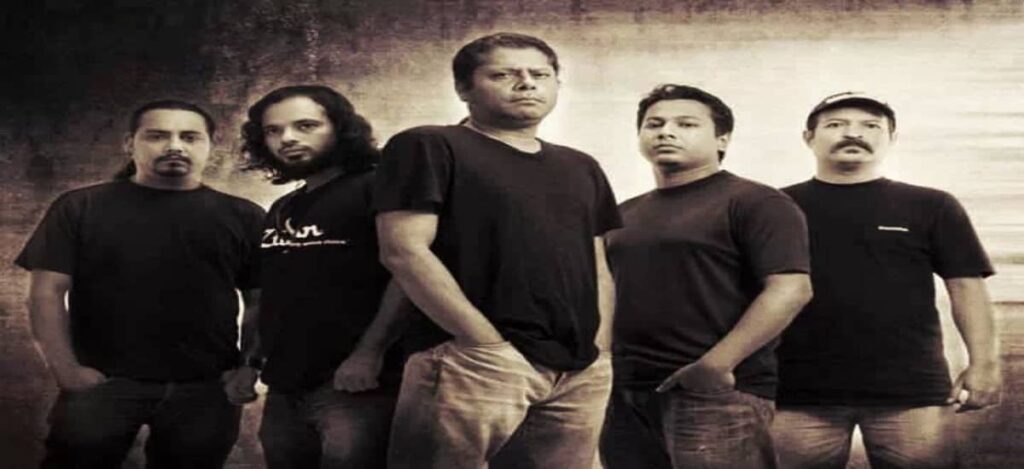 "Nogor Baul" is renowned band in Bangladesh. Faruq Mahfuz Anam (James) founded it in 1977. He is one of the best singers in Bangladesh. However, he is known as "Guru" of Bangla Music. Moreover, he sang play backed song for several Bollywood movies. Therefore, his popularity spread in India. Nogor Baul released more than four studio albums. The first album was "Dushtu Cheler Dol. Their most popular songs are "Kobita", "Taray Taray Rotiye Debo", "Amar Shonar Bangla", "Pagla Hawa". The band launched their journey with the album "Station Road". James composed and wrote the lyrics. Although it was not hit. But, "Ager Jonome", "Amai Jete Dao" and "Rupshagor" are popular songs. Moreover, his favorite songs are Taray Taray, Didi Moni. These Songs are still alive in the heart of people for their meaningful lyrics. Indeed, it is the best band in Bangladesh among the top 10 Bangladeshi band list.
However, they released their second album Jail Theke Bolchhi in 1993. At that time, it was a major hit song. Therein, they became a mainstream band in Bangladesh. Popular musicians like Lucky Akhand and Manam Ahmed composed songs for James. Besides, James sang psychedelic rock and blues music. Undoubtedly, James is one of the most popular artists as a solo musician. James did the playback for the film Gangster in 2005. The song name is "Bheegi Bheegi". It was a blockbuster hit song at that time. Moreover, he teamed up with Pritam. In 2006, he sang "Chal Chalein", "Rishtey", and "Alvida". That's why Nogor Baul is in 5th position in the list of top 10 band in Bangladesh in 2023.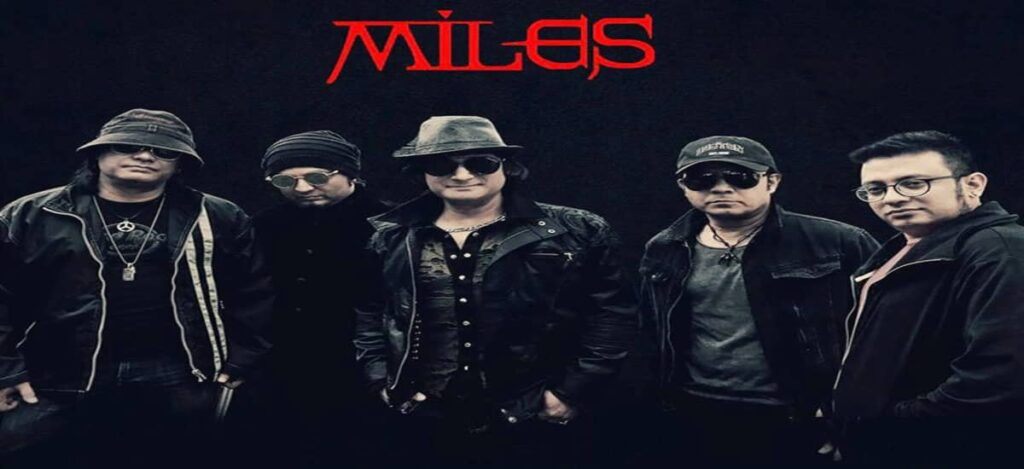 Miles is the best rock band in Bangladesh. They released more than ten studio albums and one compilation. Miles founded in 1979. Happy Akhand established this band. Miles is a very old music band of Bangladesh. In 1982, they released debut studio album Miles which contained English numbers. Besides, their second album is A Step Further. In 1987, the band's founder Happy Akhand died. Afterwards, the band struggled for a couple of years. In 1991, they released their third studio. Their have popularity in both Bangladesh and West Bengal. Miles released a combined album named "Best of Miles". "Firiye Dao" is the most viewed song of Miles. "Neela", "Hridoyhina" are the popular songs of Miles. In addition, "Jala Jala", "Dhiki Dhiki" are also famous songs. Best hit song is "Aaj Jonmodin Tomar". However, they also performed in Bangladesh Television.
In 1982, their first appearance made in a public concert at Shilpakala Academy Auditorium. In 80th centuries, Miles played at the Chambeeli Super Club at the Hotel Intercontinent. Moreover, they performed in cities of United States. Note that, they performed their first concert outside Bangladesh in 1991. Miles performed in stadium concerts across the country. The band genres R&B, Pop Rock, Electronic, Rock Fusion. Firiye Dao, Aj Jonmodin, Polashir Prantor, etc are the most popular songs of Miles. It is in 6th position in the list of best band in Bangladesh in 2023.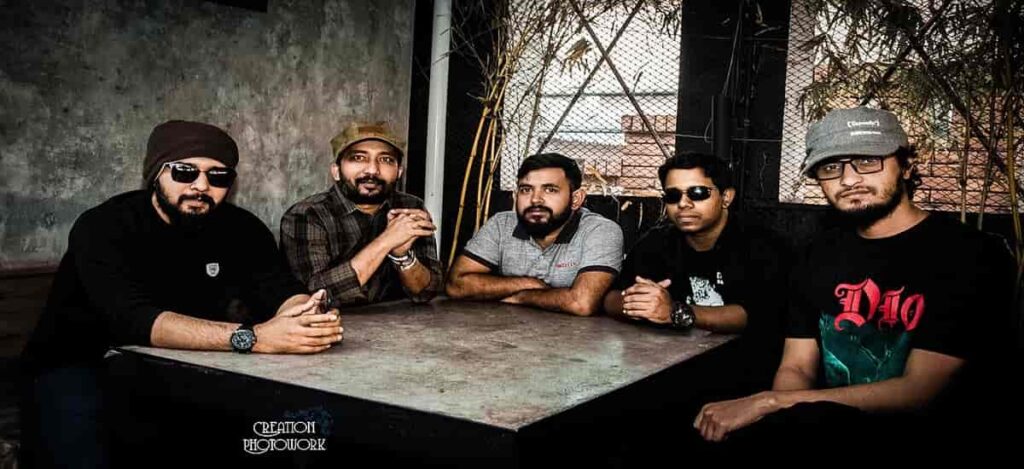 Shironamhin is popular for playing Rock, Classical, and Folk songs. They use many classical instruments like Flute, Esraj, Sarod. Also they use Cello, Violin etc instruments. The establishment of this band is in 1996. Till now, they have released more than five albums. However, Shironamhin covered some Rabindra Sangeets also. The popular songs are "Hashimukh", "Abar Hashimukh". On the other hand, "Ei Obelay", "Valobasha Megh" are the most viewed song of Shironamhin. "Cafeteria" is a super hit song in Bangladesh. One of the renowned song is "Bondho Janala". Besides, "Jadukor", "Bohemian" are the top songs of this band. Variety of classical and folk traditions of Bengali and rock music available there. They became one of the leading bands in Bangladesh. Besides, they separated for their extended psychedelic and progressive compositions. Multi-instrumental experimentation, and philosophical lyrics also distinguished them.
Jahaji (2004) is the 1st album of Shironamhin. Icche Ghuri, Bondho Janalaand and Shironamhin Rabindranath are others albums. On the other hand, "Shironamhin Shironamhin" was the last studio album. By the way, "Hashimukh" from their debut album became well recognized. It also composed several film scores. People considered it as one of the pioneers of music groups in Bangladesh. It infused classical instruments such as sarod, cello, flute, esraj, violin. A documentary on Shironamhin published in 2010. However, they became a member of (BAMBA). Shironamhin performed a title-song "Podmo Patar Jol" in 2015. They also performed orchestration with rock gesture in Bengali music. It is in the 7th position in the ranking of top 10 band in Bangladesh in 2023.
It is a very famous band of Bangladesh. Nemesis established in 1999. They became very popular since they released their first studio album. Mainly, they gained popularity for performing rock songs in different styles. They also performed in charity shows. Moreover, Nemesis has many hit songs like "Kobe", "Obocheton". Besides, "Bir". "Shopnoshur" is a famous song. Yet, "Dhushor Vabona", "Gonojowar", "Janala" are also famous songs of Nemesis. They released more than three studio albums. These are "Tritiyo Jatra", "Onneshon", and "Gonojowar". Nemesis earn the fame by performing rock music. The band performed at the International Club, the American Club. Indeed, Nemesis is the best band among the top 10 band in Bangladesh in 2023.
However, Onneshon was recorded at Art of Noise studio. The debut album released in 2005. They released "Gray Idea". Because of "Peals of Victory", Nemesis earned recognition. The track" (Shadow of Death)" got listed in Radio Foorti's Top Songs. They went on performing in several concerts and events. Moreover, they promoted social awareness and other relevant issues. "Say No To Drugs" concert in Gulshan Youth Club (2008) was the best event. "Stand up Against Poverty" (2009) was one of the social awareness programmes. Nemesis also appeared in several corporate-sponsored programmes. It is ranking in 8th position in Bangladesh all band list of 2023.
"Arbovirus" band commenced their journey in 2002. "Arbovirus" released almost three studio albums. "64m 53s" was the most viewed band song in Bangladesh. In addition, "Montobbo Nishproyojon" and "Bishesh Droshtobbo" are their famous album. Some top-level songs are "School", and "Omanush". However, the popular song is "Shohor" in this band. "Roder Kinaray", "Bhenge Felo" also hit songs of Arbovirus. They bring up different lyrics. Surely, Arbovirus is a top rock band of Bangladesh. Their 1st album 64m 53s released in 2006 under of G-Series. Moreover, it included 12 tracks. Munem Wasif did the album cover and sleeve photography. He is a renowned photographer. Arbovirus performed at the Salt Lake Stadium in 2006. This was their first gig outside. Indeed, it is the exceptional rock band.
In the second album, they released two consecutive music videos. These are "Shohor" and "Hariye Jao". The music video of Hariye Jao is the high-rated hit song. Besides, it performed in the "Urban Youth Festival". They made two collaborative tracks with Beatbaksho, rapper Amewu. They also performed on Ekushey TV. "Raise Your Voice", and "Grime Time" these are the title track of Arbovirus. In 2013, Arbovirus has performed in several charity concert. They also performed at the BAMBA Concert for Sundarbans. It is the 9th number band among the top 10 band in Bangladesh in 2023.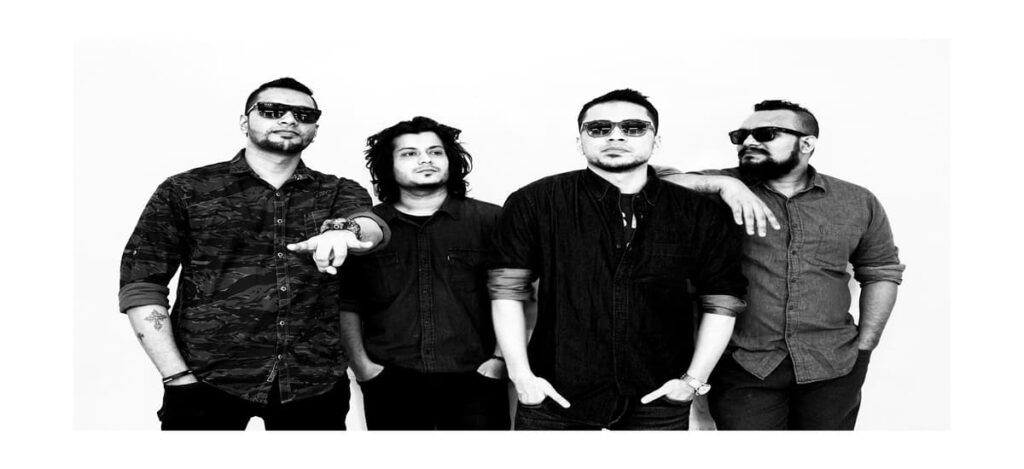 Jon Kabir is the founder of "Black" music band. "Black" established in 1990. Till now, they have released about five studio albums. Also, they have appeared in some mixed albums. Their latest album is "(Unomanush)". They are one of the top rock bands in Bangladesh. Amar Prithibi is the 1st album of "Black". Respectively, they released Utshober Por, Abar, Black, Unomanush albums. In 2002, Black released their 1st album (Amar Prithibi). This album has some of their classic hit songs. Note that, "Amra" is the most viewed song. "Amar Prithibi" and "Kothay" are very famous songs of "Black". Afterwards, Black launched working on their second studio album "(Utshober Por)". However, almost 5 years later Black released their third studio album "Abar". Then, they started working on their fourth studio album. It name was "bLack". They have a number of Music videos. These are "Ondho", "Utshober Por", "Kothae", "Abar", "35", "Ajo".
Later, Black released their fifth studio album "(Unomanush)". There are eight songs in this album. Acoustic Art Studio recorded all the songs. 'Black' is an idol to the band society of Bangladesh. Indeed, it is the top band in Bangladesh. Although, they struggled at first. But now, they are popular band in the ranking of bd band list in 2023.